We organise Morocco Tours ideal for couples, multi-generational families,also individuals and small groups.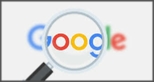 Whether you need to organize the perfect Morocco tour or personal getaway with a friend, family or as individual, we will be happy to organize an unforgettable Moroccan journey. Choose from a variety of tours to Sahara desert.

Join one of Morocco's leading tour operators for the best of Sahara desert guided experiences.
Every Travel Visit Morocco package can be enhanced with a special stay that fulfils the promise of the outstanding Morocco landscape. Whether you desire a swift and seamless airport transfer, a half day tour or an extended journey through Morocco's spectacular Atlantic coast or Atlas mountains, every standard or luxury private touring experience promises to be a personal and exceptionally tailored one.
The Travel Visit Morocco company's staff is widely experienced and dedicated to ensuring clients are more than satisfied with every aspect of its travel service.
We are Morocco's leading tour operator - offering small group or luxury Morocco private tours with minibus or four wheel drive which promise traditional food, and amazing experience during your travel. Our Moroccan guides are enthusiastic and knowledgeable and the holiday planning team are experienced in creating itineraries focused on celebrating the best that Morocco has to offer.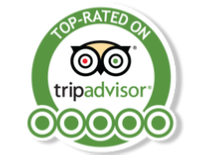 Best Toubkal Ascent - 2 Days Mt Toubkal Summit Trekking:
Mount Toubkal is the highest mountain in Atlas region in North Africa. It reaches 4167 meters and your ascent will take 2 days and 1 night, and you enjoy stunning view of the Atlas Mountains.
Full & detailed Itinerary for Morocco Atlas trekking tour:
Day 1: Marrakech - Asni - Imlil - Toubkal Refuge
We at Travel Visit Morocco - organise private treks in Atlas mountains. This adventure Mount Toubkal for 2 days Atlas trek starts early morning from your hotel in Marrakech, and we drive towards the high Atlas Mountains via Tahnaouet. We travel to Moulay Brahim gorges, we visit Asni village and we arrive to Imlil at 1740m.
You will meet our trekking team for your adventure Toubkal summit. We start the Atlas trek with experienced guide. We hike to Ait Mizane valley, we explore Taouerirte, and also Tagadirte, then Armed at 1900m.
We reach the shrine of Sidi Chamharouch, located at 2500m and we to climb to the Toubkal refuge at 3207 meters through zig-zagging mule tracks. We stay overnight at the refuge. Enjoy dinner in Atlas mountains.
Day 2 : Refuge - Toubkal Summit - Refuge - Imlil - Marrakech
Today after an early wake up we watch amazing sunrise from the summit of mount Toubkal. Then we hike to reach to the summit with a panoramic views from the top of north Africa. After enjoying amazing time at the top we descend back to the refuge for 2 hours, and after lunch we walk down to Imlil and then we transfer you back to Marrakech.
Drop off in your accommodation around 7 pm. We will be happy to organise your unforgettable Morocco Atlas trekking tour with Travel Visit Morocco…
*Marrakech Tour Highlights & Detailed Map:
* Attempt the summit of Mt Toubkal.
* Explore magnificent High Atlas Mountains
* Visit Imlil.
* Amazing views of Atlas mountains.
* Explore Best Berber Villages.
* 2 days and one night trek.
* Pick up from hotel in Marrakech
* Drop off in your Marrakech hotel
* Let us know if you want customize your Marrakech trek
* This trekking tour itinerary is just suggested
Price quote

Explore best of Atlas mountains in guided trek. You ascend to the summit of Mount Toubkal, to experience the most spectacular view of the Atlas Mountains. During your adventure, we explore Imlil and amazing Atlas valleys. This is the most popular trekking tour.
*Not Includes:
* Tips.
* Travel insurance.
* Airline tickets and Personal Expenses.
*Tour Availability:
* This Atlas trek is available every day.
*Your Departure:
* from your Marrakech city hotel at 7.45 a.m.
*Our Best Prices:
* Tell us how many friends are travelling with you. Specify the category of accommodation you require (standard or luxury).
*Atlas trekking includes:
* Private tour in comfortable vehicle 4x4 or minibus.
* All Hotels pick up / drop off
* Qualified Multilingual guide.
* Cook man, Mules for luggage.
* Accommodation: Toubkal Refuge/Tents.
* All meals & mineral water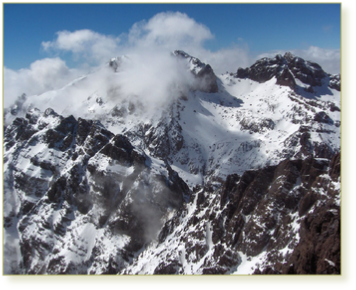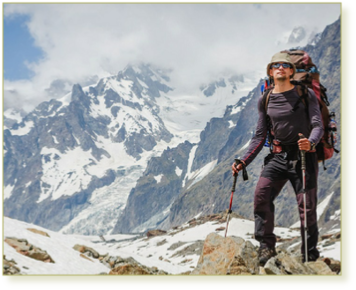 TOP ATLAS TREKKING - BEST TOUBKAL TREKKING - ATLAS HIKES 2019.
We offer Mount Toubkal treks for 2019 as Morocco's highest peak at 4,167 meters. Enjoy our Top trekking tours for Toubkal and Atlas hikes through little mud-hut villages… Enjoy adventure Trekking in Morocco and explore Berber villages in everyday hiking tours in the Atlas mountains.
* 2 DAYS TOUBKAL TREKKING TOUR
During this 2-day Atlas trekking tour from Marrakech to Imlil and Toubkal we climbthe Moroccan High Atlas, you will enjoy Berber hospitality and we stay overnight in Toubkal refuge, before we climb to the summit.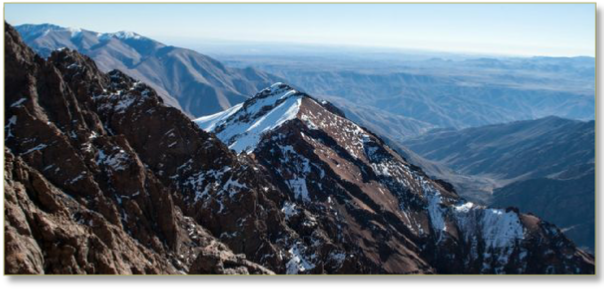 more details
* 3 DAYS ATLAS TOUBKAL TREK
This 3 days and 2 nights adventure Toubkal Trek to the summit is challenging. The Marrakech to Imlil and Toubkal trip doent't require any mountaineering experience. We experience the Best Toubkal panoramic view from he summit.
more details
* 3 DAYS ATLAS BERBER VILLAGES TRAIL
Enjoy Atlas treks from Marrakech and discover best of Imlil. We enjoy adventure trail to best Berber villages and we explore the Tizi n'Tamatert pass with panoramic views, we descend to the Imname Valley...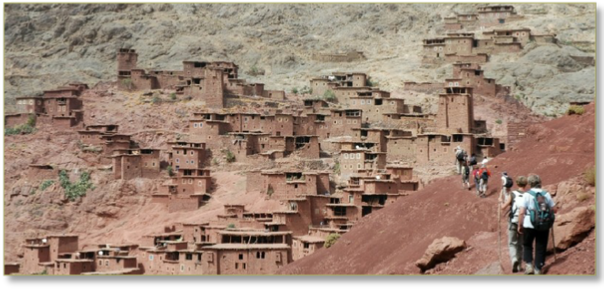 more details